Lasting hydration for thirsty hands - Ask for Restylane® SKINBOOSTERS™
Are your hands showing premature signs of aging and dryness? Daily washing and disinfecting of hands take their toll on our skin – today more so than ever. And, after your face, your hands are the area most exposed to sunlight. Restylane® SKINBOOSTERS™ can help – it is designed to rescue dehydrated or aging hands.
dark
RESTYLANE® SKINBOOSTERS™ HYDRATES FROM WITHIN
Restylane® SSKINBOOSTERS™ uses the ability of hyaluronic acid to restore the natural composition of the skin, boost hydration and improve elasticity.1-3 In addition, Restylane® SKINBOOSTERS™ reduces skin roughness.4 So go ahead and get back to smooth and hydrated hands!
Did you know that Restylane® SKINBOOSTERS™ treatment satisfaction is very high? 96% of people treated with Restylane® SKINBOOSTERS™ want to repeat or continue their treatment.5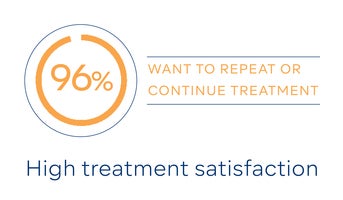 light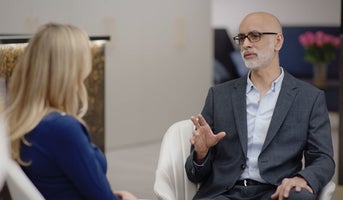 WHY USE RESTYLANE® SKINBOOSTERS™ FOR HYDRATED AND SMOOTHER LOOKING HANDS?
Hyaluronic acid occurs naturally in our body and keeps our skin hydrated, soft and flexible. From the age of 28, we lose around 1% of the hyaluronic acid in our skin every year. The purpose of Restylane® SKINBOOSTERS™ is to add hyaluronic acid that has been lost and to restore skin quality.
What is Restylane® SKINBOOSTERS™?
Restylane® SKINBOOSTERS™ attracts water and provides improved elasticity.1-3
It is stabilized to provide a long-lasting effect for up to 12 months.6
This is how Restylane® SKINBOOSTERS™ gives you hydrated and smoother looking hands.
dark
HOW DO RESTYLANE® SKINBOOSTERS™ WORK?
Restylane® SKINBOOSTERS™ hand treatments infuse a thin layer of microdroplets of stabilized hyaluronic acid beneath the skin surface to provide long-term deep hydration from within. The treatments gradually build up your skin's smoothness.7 
If you have dehydrated hands, or rough and aged skin on your hands, it's often not enough to treat the skin on the outside. You need to restore hydration from within
Find a clinic for your Restylane® SKINBOOSTERS™ hand treatment.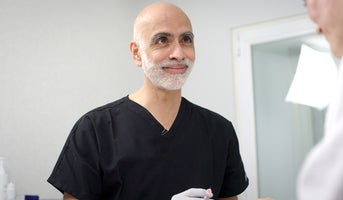 light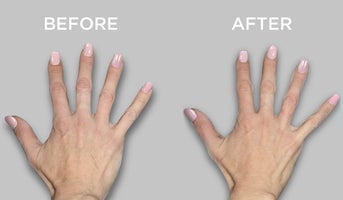 A typical treatment program for hands requires three sessions, 2 to 4 weeks apart. After these initial treatments, a maintenance treatment is usually recommended every 4 to 6 months.  
This image shows results before and after the third treatment with Restylane® SKINBOOSTERS™. The results last for up to 12 months after the initial treatment.6
Remember to ask for Restylane® SKINBOOSTERS™ for your hands – the perfect hand treatment to restore hydration and for smoother hands.
Always consult a qualified healthcare practitioner that has received the appropriate training for your treatment.
Our portfolio of products
Image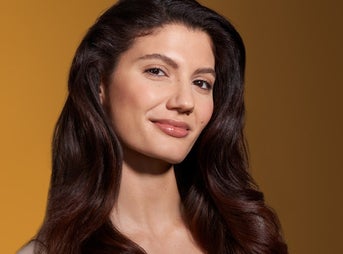 Relax the tension of facial muscles associated with crow´s feet and frown lines to show how you truly feel inside.
Image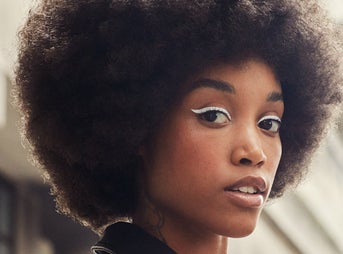 Refine your facial features by lifting and shaping contours, filling lines and wrinkles or creating natural volume.
Image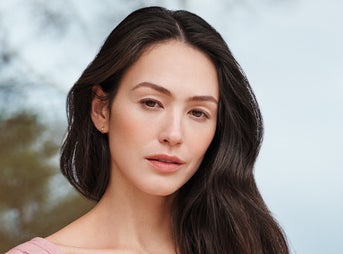 Renew the structure of your skin with a collagen activator that gradually builds the foundation of the youthful, firmer you.
References
Gubanova EI et al. Poster presented at IMCAS 2015.
Distante F et al. Dermatol Surg 2009;35(S1):389–93.
Gubanova EI et al. J Drugs Dermatol 2015;14(3):288–98.
Kerscher M et al. Dermatol Surg 2008;34(5):720–6.
Gubanova EI et al. Aesthetic Med 2010;1:94-98.
Gubanova EI et al. J Drugs Dermatol 2015;14(3):288–98.
Lee B Met al. Arch Plast Surg 2015;42(3):282–287
Nikolis A et al. Clin Cosmet Investig Dermatol 2018;11:467‐475.