EVEN MORE KISSABILITY WITH RESTYLANE® KYSSE™
Can you get natural and even more kissable lips with a lip filler? Yes, it is true! Restylane® KYSSE™ has been developed to create perfect and full lips that not only look natural but also feel natural when you kiss. How do we know? We did a study to put Restylane® KYSSE™ to the test and here are the impressive results.
HOW TO GET NATURAL-LOOKING LIPS WITH RESTYLANE® KYSSE™
Many people worry that their lips will not look natural after a lip injection – and that others will notice that they have had something "done" to their lips.
Natural-looking lips means that the lips should not only look natural when the face is at rest, but also when you smile and talk. Also, the lips should feel natural, not least when you kiss.
With Restylane® KYSSE™ you don't have to worry about kissability. In the study, everyone – 100% – of the participants were satisfied with the lip injection and as many as 94% thought the lips had a smooth, sensuous feel.1
Thu, 03/03/2022 - 17:30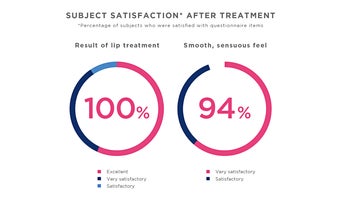 EVEN PARTNERS THOUGHT LIPS BECAME MORE KISSABLE WITH RESTYLANE® KYSSE™!
A lip injection is something you do for yourself, but it is of course nice if your partner also likes your lips.
In the study, the participants' partners were asked what they thought about the lips after treatment with Restylane® KYSSE™. Everyone – 100% – were equally or more attracted to their partner after the lip filler treatment.1 Can you get better results than this?
Moreover, regarding kissability, 90% of partners were satisfied with the look of the lips and as many as 73% thought the lips had a more kissable and natural feel after treatment.1
Thu, 03/03/2022 - 17:31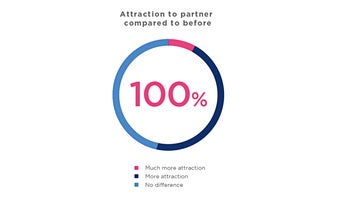 LIP INJECTIONS BEFORE AND AFTER WITH RESTYLANE® KYSSE™
Check out our lip injections before and after. The results from Restylane® KYSSE™ last for at least up to one year.2
Remember to ask for Restylane® KYSSE™ for your lip filler treatment – the perfect filler for your lips whether you want full lips, a more defined cupid's bow lips or any other lip shape you desire.
Always consult a qualified healthcare practitioner that has received the appropriate training for your lip filler treatment.
light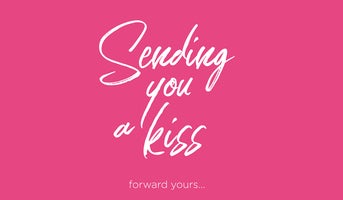 Send perfect virtual kisses to everyone you love.
Access your virtual kiss by visiting us on Instagram here and share the kiss post!
VERY IMPORTANT KISSABILITY STATS FROM THE RESTYLANE® KYSSE™ STUDY1
Restylane® KYSSE™ is based on hyaluronic acid, a substance that occurs naturally in our bodies and can bind huge amounts of water. It keeps our body tissues soft, hydrated and flexible.
RESTYLANE® is the original non-animal stabilized hyaluronic acid filler with over 25 years of experience and over 50 million treatments worldwide.3
Regarding safety, all treatment-emergent related adverse events were non-serious and 96% were mild, with a median duration of 2.5 days. In other words, treatment with Restylane® KYSSE™ in the lips was well tolerated.1
98% OF PARTICIPANTS WERE SATISFIED WITH THE KISSABILITY OF THEIR LIPS AFTER TREATMENT1 
96% OF PARTICIPANTS AGREED THAT THEIR LIPS HAD A NATURAL LOOK AFTER TREATMENT1
100% OF PARTICIPANTS' PARTNERS WERE EQUALLY, MORE OR MUCH MORE ATTRACTED TO THEIR PARTNERS AFTER TREATMENT1
EXPLORE GALDERMA'S EXCLUSIVE PORTFOLIO OF AESTHETIC TREATMENTS
Tailored for personalized results to enhance your individual beauty. Be like no other. Be uniquely you.
Image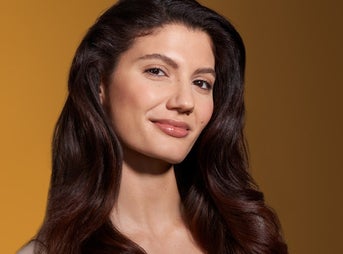 Relax the tension of facial muscles associated with crow´s feet and frown lines to show how you truly feel inside.
Image
Refresh your skin from within with a boost of deep hydration, for a refreshed and vibrant look that lasts.
Image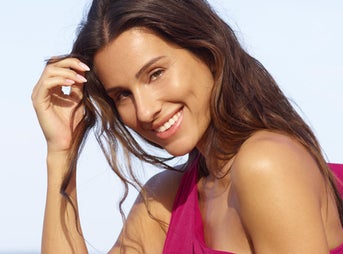 Renew the structure of your skin with a collagen activator that gradually builds the foundation of the youthful, firmer you.
Nikolis A., Bertucci V., Solish N.; Post-marketing study to evaluate lip enhancement, naturalness and both partner and subject satisfaction after treatment with HARK; Poster presented at IMCAS, France, Feb 2020.
Hilton S et al. Dermatol Surg 2018;44:261–269.
Data on file (MA-39680).