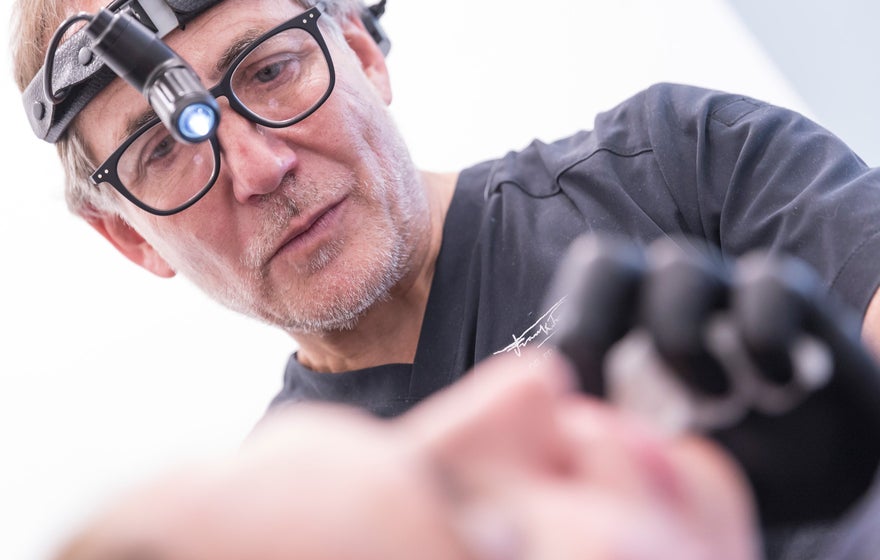 Aesthetic treatments with dermal fillers have been used for many years. These types of treatments have an established safety profile and millions of patients have been happy with the results. But finding a clinic you can trust could be a challenge. There is nowadays an abundance of information about aesthetic treatments on the Internet and a huge amount of advertising on Instagram and in other social media channels. Filtering all this information can be difficult. What is reliable? What information can you trust? And how exactly can you find an aesthetic skin clinic that is right for you and that you can trust?
5 steps
A prerequisite for a high level of safety and satisfying results is that you go to a clinic with experienced injectors who have a strong focus on both patient safety and ethics. The clinic should also use the right products for each type of treatment. But how can you make sure that you find the right clinic and get the results that you want? Following the five steps below will help you find a clinic that can give you the results that you want.
1. Search in provincial registers of licensed aesthetic treatment specialists or listen to friends who have had an aesthetic treatment.
2. Start out with a few clinics and check their credentials and that they work with the highest standard when it comes to patient safety and ethics
3. Make sure that the products the clinic uses are of high quality.
4. Make sure that the clinic's view of beauty resonates with you.
5. Book a consultation.
Start with a broad search
You may have seen a clinic advertising about their aesthetic treatments on Instagram or Facebook, but booking an appointment based on flashy advertising only is not advisable. Many countries have national registers of licensed aesthetic treatment specialists, such as dermatologists, plastic surgeons, and so forth. This could be a good start for you when you look for a clinic. Here you can find information that is relevant and find clinics in your area. Another alternative to start with could be to listen to recommendations from friends who have been satisfied with their aesthetic treatments.
Make sure that the clinic strives for the highest standard
Once you have found one or a few clinics that have the aesthetic treatments that you are looking for, take a closer look. Go to their website to find out what they are specialized in and their qualifications. Make sure that the clinic strives for the highest standard by evaluating:
The level of education and qualifications at the clinic
The clinic's focus on safety for the patients
That the products the clinic works with are of a high quality
The clinic should also offer you consultation before any type of treatment. Click here to find your local clinic ››
Take a closer look at the products
It is important that the clinic uses products supported by a strong clinical evidence, i.e. that the products have gone through preclinical and clinical testing. If in addition, the product has been marketed for many years, i.e. been used for a long time in a large number of patients, it adds an extra safety margin.
When it comes to aesthetic treatments with dermal fillers, there are today several different types of fillers for different applications. Dermal fillers with a firmer gel are used to build structure whereas dermal fillers with a softer gel are used for giving more volume. Well-established brands have a broad portfolio of different types of dermal fillers. If you are looking for an aesthetic treatment with dermal fillers, you should in other words look for a product brand with a broad portfolio so that the healthcare practitioner can use exactly the type of filler that suits your aesthetic treatment.
Make sure that the clinic's view of beauty resonates with you
Beauty is to a large extent based on your personal sense of style, so it is important that you do not only evaluate the qualifications of the clinic and those who work there but also their style and image. That will give you a good idea of how they look at beauty. Make sure that you are comfortable with the clinic's view of beauty and aesthetics, because that means that they will have a good understanding of your concerns and the result that you want.
And lastly, do not rush into making a decision. Once you have found a clinic that feels right for you, book a consultation and listen to what they can do for you before you make up your mind.