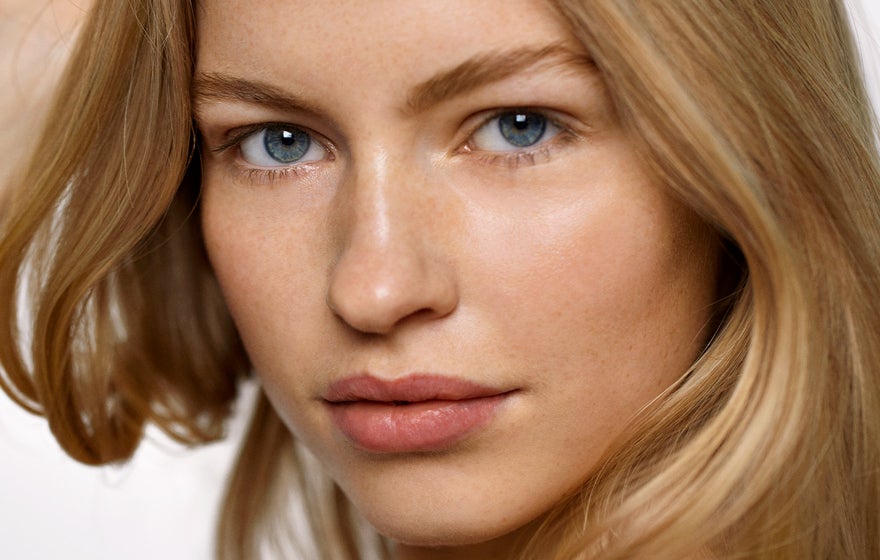 When we think about why people have aesthetic injectables, what often comes to mind is some sort of beautification. That people want to plump the lips or add a bit of volume in the cheeks to refine and enhance their looks. However, injectables can also be used to treat different kinds of skin concerns that don't have so much to do with beauty or trends.
It's not just about looks
The reason why many of us spend time and money on treating our skin is not only to make it look youthful and radiant. It's also about how our skin feels. Sometimes our skin can feel uncomfortable or even painful. 
We may also be troubled by what our face communicates to those around us. If our skin looks dull, if our face is flushed, or if we have dark circles under the eyes, how will people perceive us? Questions like "How are you?" or "Are you ill?" or perhaps "You look tired, have you slept enough?" are all well-meaning but can be hurtful.
There are many kinds of treatments for skin concerns of all kinds, the most common of which is skincare. However, there are other options as well if skincare doesn't give us the result we desire. Here we'll investigate what injectables can do for dry and dull skin, acne scars, under-eye hollows, sagging skin and more.
Injectables for dry and dull skin
As we get older our skin can become a bit drier than before, but people of all ages can suffer from dry skin. Sometimes there's an excess of dead skin flakes on the skin surface, which can make it look dull.
Dry skin can feel tight and uncomfortable. If it looks dull, we may think it looks a bit unhealthy, as if we've been sitting indoors all day or working too much.
Skincare products can help, but some of us want a more long-term solution. Here is where injectables can help. 
An injectable treatment with a skinbooster, like Restylane® Skinboosters™, can add lasting hydration below the skin surface. Restylane Skinboosters™ is based on hyaluronic acid, a water-binding substance that has been made long-lasting using a special technology.1
The treatment can boost skin hydration and make the skin smoother and more radiant-looking for several months.2-5
So, in addition to a daily skincare routine for dry skin, skinboosters can give us a long-term boost of hydration.
Injectables for smoother skin, including acne scars
Unlike dry skin, uneven skin or scarred skin doesn't feel uncomfortable or hurt, but can remind people of past difficulties. There are several aesthetic treatment options to make the skin smoother. One of them is Restylane® Skinboosters™.
Although skinboosters are used to make the skin more hydrated, smoother and radiant (as explained above), they have also been shown to improve skin imperfections such as acne scars.6 
A qualified healthcare professional will be able to guide us to the right solution if we want smoother skin.
Injectables are all about individualization; it's when treatments are tailored to each person that we get the best results.
Injectables for hollows and dark circles under the eyes
Dark circles around the eyes can make us look constantly tired and worn. In some cases, injectables like under-eye fillers can help.
More precisely, under-eye fillers can be used when there is a hollowness under the eyes, making our eyes look sunken with dark circles. Under-eye fillers can add volume and fill up the hollowness, making the area smoother and less sunken.7
An example of an under-eye filler is Restylane® Eyelight™. Another name for under-eye fillers is tear trough fillers, as the area you treat is called the tear trough.
If the dark circles are caused by pigmentation, under-eye fillers cannot solve the problem. Similarly, fillers will not work when there are superficial veins that make the area under the eyes darker.
A qualified healthcare practitioner will know whether you can be helped by an under-eye filler or not.
Sometimes there may be several things going on at the same time. We can both have a hollowness and dark pigmentation. In this case, an under-eye filler may solve part of the problem. 
Injectables for sagging skin
Many people think that sagging skin is mostly a cosmetic problem. However, physical changes that come with aging can affect our self-confidence and identity.
According to a study from 2017, women over 50 can feel trapped in an older body: "All women claimed that they still felt young inside and often experienced shock when they looked in the mirror and saw the reflection of an older woman."8
If the skin has become a bit saggy with age, don't fear, this is very common. The main reason for saggy skin is that collagen in the skin decreases as we get older.9,10 Collagen is a protein that gives structure and firmness to the skin.
Aging skin isn't all bad. It can give us a more sophisticated and classic look. As an individual, we can learn to appreciate the experience and wisdom that comes with age, including the traces we see in our skin.
Still, for those who are consistently bothered by sagginess and want a long-term solution, it's possible to stimulate new collagen formation in the skin.
Injectables that target saggy skin are called collagen biostimulators. They contain a substance that stimulates our own skin to produce more collagen.
One such injectable is Sculptra®, which has been shown to increase the collagen content in the skin by up to 66.5%.11
Just like with all other injectables, Sculptra® should only be administered by qualified healthcare practitioners who can assess the face correctly and individualize the treatment to each person.
 References:
1. Williams S et al. J Cosmet Dermatol 2009;8(3):216–25; 2. Gubanova EI et al. Poster presented at IMCAS 2015; 3. Distante F et al. Dermatol Surg 2009;35(S1):389–93; 4. Gubanova EI et al. J Drugs Dermatol 2015;14(3):288–98; 5. Lee BM et al. Arch Plast Surg 2015;42(3):282–287; 6. Dierickx C et al. Dermatol Surg 2018;44 Suppl 1:S10-S18; 7. Nikolis A. et al. Aesthet Surg J. 2022 Feb 15;42(3):285-297; 8. Hofmeier SM et al. J Women Aging 2017;29(1):3–14; 9. Fisher GJ et al. Arch Dermatol 2008;144(5):666–72; 10. Werschler WP et al. J Clin Aesthet Dermatol 2015;8 (10 Suppl):S2–S7; 11. Goldberg D et al. Dermatol Surg 2013;39(6):915–22.