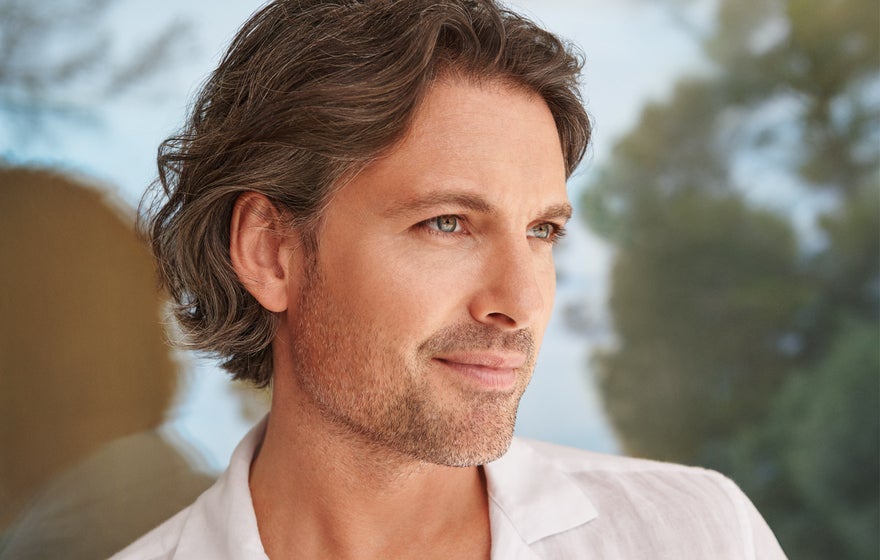 Our face goes through several changes as we age. Bone resorption, loss of facial fat as well as collagen loss in the skin all contribute to signs of aging, such as sunken cheeks and facial volume loss. Does this mean that we need to go through a plethora of aesthetic treatments if we want to restore a younger look? Not necessarily. A collagen treatment can improve skin laxity as well as improve overall volume. Let's take a closer look at the benefits of a collagen for face treatment.
Although we accept that aging is a natural part of life, most of us still want to look fresh and feel that we are in control of our skin and the impact of time. Preserving a natural and fresh look is also a common reason why many people undergo aesthetic treatments. A study published in Dermatology Online Journal some years ago showed that as many as 78% of women want their aesthetic treatment to leave them with a natural-looking, refreshed appearance.1 Also, not very surprising, the study noted that patients often state they would like to look as young as they feel.1
An aged appearance, such as sunken cheeks, has several causes
Typical signs of an aged appearance are skin laxity, sunken cheeks, wrinkles and folds, and loss of facial volume and contours.
There are several factors that contribute to these facial changes. If you want to restore a more youthful look, a good starting point is to find out a little bit more about the different causes of facial aging. That will make it easier for you to choose the right aesthetic treatment. It also helps you to choose a treatment with natural-looking results.
Loss of facial fat can lead to sunken cheeks and undefined facial features
Having a sufficient amount of facial fat in the right places contributes to a youthful look. What typically happens with the fat in the face as we age is that we lose some of it, leading to a loss of volume. Also, the fat pads in the cheeks tend to descend toward the jawline. The result could be a thinner-looking face, the appearance of sunken cheeks and an undefined jawline.
Bone resorption and remodeling lead to volume loss and loss of definition
Another facial change that comes with age is that bone resorption increases. Bone resorption will lead to loss of some or our facial volume and our face will also lose some of its definition. Another effect is that facial bones shift slightly, for example the eye sockets descend somewhat.
Collagen loss leads to thinner and loose skin
Yet another effect that comes with age is that the collagen production in the skin decreases. Collagen gives our skin structure and support. The natural loss of collagen leads to a thin skin and structurally weakened skin.2,3 In the face, the effect will be loose and sagging skin.4,5 Collagen loss in the skin can also contribute to the appearance of sunken cheeks. This is why so many people – for good reasons –are seeking a collagen for face treatment.
All the facial changes above can lead to an aged appearance. For example, sunken cheeks are not only caused by increased problems with skin laxity but is also a result of changes in the bone structure and fat redistribution.
Restore facial volume with a collagen treatment
If you want to restore a more youthful look, what is the best aesthetic treatment? For some people the best option is to correct certain facial features, for example by using fillers to give the appearance of higher cheekbones or a more defined jawline.
If you are troubled by lax skin, sunken cheeks and more general volume loss, a collagen treatment could be a better option. A collagen treatment that addresses a larger area of the skin will not only improve skin laxity or loose skin. It will also add volume to the face since it helps restore a thicker, firm skin. This is why a collagen for face treatment becomes an interesting option for many people seeking to restore a more youthful look.
A collagen treatment that has been used for many years, that also helps reduce signs of facial fat loss, is Sculptra®. Continue reading to find out why this treatment can help restore a firm skin as well as improve volume in the face.
Read more about the best choice of collagen for your skin in this article.
Collagen for face treatment: Activate the power of your skin with Sculptra®
Sculptra® is an injectable collagen treatment that activates your skin's natural collagen production. It gradually helps replace the structural support lost during aging to improve skin laxity.6-10
By revitalizing collagen production, Sculptra® renews the skin by restoring volume, smoothing wrinkles and improving the overall quality of the skin.10-17
Sculptra® is not a filler but stimulates your own collagen production. The result is thus very natural and long-lasting – up to at least 25 months after the last treatment.11-17
Add facial volume with a Sculptra® collagen treatment
Since Sculptra® addresses the structural support in the skin, it also contributes to facial volume. Unlike fillers, that can be used to add volume to a specific area, the increased skin thickness13-15,17 improves not just sagging skin but skin volume over a larger area. This general improvement of volume contributes to a more youthful look.
A collagen treatment for face that is more versatile
Sculptra® is a collagen treatment for face that is more versatile compared to other collagen treatments since it can also correct for some of the volume loss due to loss of facial fat. These corrections can be done by using different injection techniques and by injecting at different depths.
Accordingly, a Sculptra® treatment does not only improve skin thickness and firmness with natural collagen stimulation, it can also help compensate for other causes of volume loss. If you compare this collagen for face treatment with several other collagen stimulation treatments on the market, you will notice they do not have this level of versatility.
What a collagen treatment program with Sculptra® looks like
Sculptra® contains microparticles of a biodegradable substance called poly-L-lactic acid, PLLA, that has been used for decades in dissolvable stitches and for medical implants.18,19 Once injected into the skin, the PLLA microparticles will activate the skin's collagen production. The PLLA microparticles will degrade and disappear but the new collagen will remain.
Sculptra® renews the skin gradually, because it takes some time for the skin to produce new collagen. Typically, a collagen treatment program with Sculptra consists of three treatment sessions over a few months. During this time, you will gradually notice improvements of skin firmness and fullness, with a youthful and natural-looking result that lasts.
Find out what Sculptra® can do for you
If you are looking for natural and long-lasting results – and want a treatment that addresses multiple signs of aging – Sculptra® could be the right choice for you.
Contact a qualified healthcare practitioner today to find out more about Sculptra®.
Find a clinic for your Sculptra® treatments here
References
Mandy SH. Dermatol Online J 2009;15(7):1.
Farage MA et al. Adv Wound Care (New Rochelle) 2013;2(1):5–10.
Quan T and Fisher GJ. Gerontology 2015;61(5):427–34.
Fisher GJ et al. Arch Dermatol 2008;144(5):666–72.
Werschler WP et al. J Clin Aesthet Dermatol 2015;8 (10 Suppl):S2–S7.
Stein P et al. J DermatolSci 2015;78(1):26–33.9.
Goldberg D et al. DermatolSurg 2013;39(6):915–22.
Vleggaar D et al. J Drugs Dermatol 2014;13 (4 suppl):s29–31.
MoyleGJ et al. HIV Med 2004;5(2):82–7.
Bohnert K et al. PlastReconstr Surg 2019;127(4):1684–92. Bohnert K et al. used 9 ml reconstitution volume incl. 2 ml of lidocaine in their study of improving skin quality.
Narins RS et al. J AmAcadDermatol 2010;62(3):448–62.
Brandt FS et al. AesthetSurg J 2011;31(5):521–8.
Nelson L and Stewart KJ. J Plast ReconstrAesthetSurg 2012;65(4):439–47.
MoyleGJ et al. HIV Med 2004;5(2):82–7.
Mest DR and Humble G. DermatolSurg 2006;32(11): 1336–45.
Chen HH et al. JAMA Facial Plast Surg 2015;17(1):39–43.
Valantin MA et al. AIDS 2003;17(17):2471–7.
Stein P, Vitavska O, Kind P, Hoppe W, Wieczorek H, Schürer NY. J DermatolSci. 2015;78(1):26–33.
Lowe NJ. J Eur Acad Dermatol Venereol. 2006: 20(1):2-6