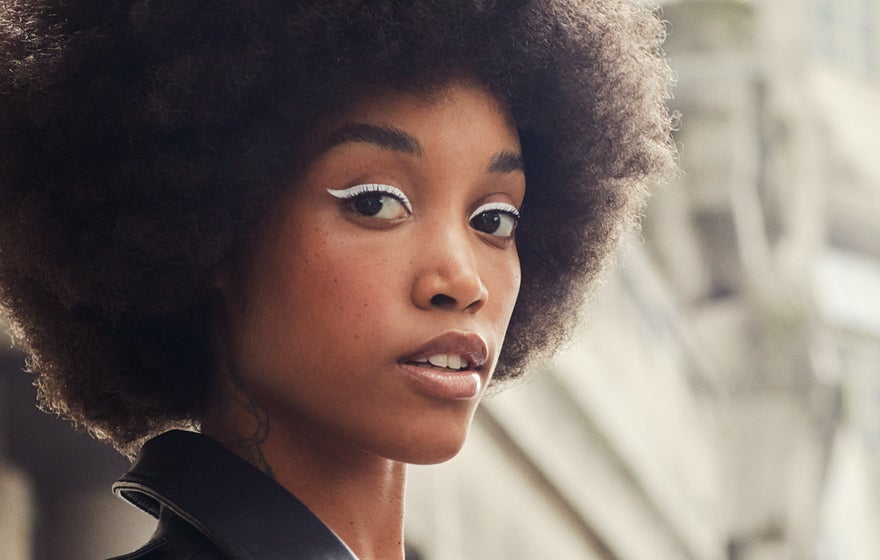 Is it possible to get truly natural lips with a lip filler? Lips that not only look natural but also feel natural? A lip filler that creates such natural results that nobody really notices you have had anything done and that even your partner appreciates?
If you are considering a lip filler treatment, you probably have many thoughts and worries. Will it look natural? Will it look fake? Will people notice that I have had anything "done" to my lips? Of course, you want others to think that you have beautiful, full lips, but many people do not want others to notice that they have had a lip injection.Natural-looking lips means that the lips should not only look natural when the face is at rest, but also when you smile and talk. Also, it is important that the lips feel natural, not least when you kiss!
Natural and kissable lips with a lip filler
First of all, it is important that you are treated with the right kind of filler that is specially developed for the lips. A lip filler should be soft and flexible so that the lips can move and feel natural. However, a lip filler cannot be too soft as the filler must be able to retain the shape of your lips after the treatment, so that the volume and fullness of the lips are preserved over time. There is thus a balance between softness and flexibility on the one hand and firmness on the other hand to get the perfect look and feel of the lips.
Putting it to the test – Restylane® KYSSE™
A lipfiller that has been specially made for the lips is Restylane® KYSSE™. Restylane® KYSSE™ has a certain amount of firmness, to create defined and full lips, but the filler is also soft and flexible to provide a natural feel and look.
So – does it work? What do people actually think after having a lip injection with Restylane® KYSSE™? The ability to create natural and kissable lips with Restylane® KYSSE™ has been evaluated in a clinical study1. In the study, not only the investigators and participants evaluated the result of the treatment with Restylane® KYSSE™, but also the participants' partners.  
Overall satisfaction after treatment
First of all, investigators and participants saw a 100% improvement in lip fullness 8 weeks after the initial treatment (some participants also had a "touch up" treatment at week 4).
The participants also rated the satisfaction with their lips regarding other aspects, such as "shape of lower lip", "suit face", "looking nice (smiling)", "look of cupid's bow", and so on. At week 8, 87% of participants were satisfied or very satisfied with all of these important aspects of the lips.
Satisfaction with the kissability of the lips
Finally, both the participants and their partners evaluated the kissability of the lips, which included questions such as "lips have a natural look", "smooth, sensuous feel", "feel more attractive", "attraction to partner compared to before", "kissing partner" and "would like to kiss partner more". The result of the kissability evaluation showed that:
98% of participants were satisfied with the kissability of their lips
96% of participants agreed that their lips had a natural look after treatment
90% of partners were satisfied with the appearance of the lips after treatment
73% of partners agreed that the lips had a more kissable and natural feel after treatment
Regarding safety, all treatment-emergent related adverse events were non-serious and 96% were mild, with a median duration of 2.5 days. In other words, treatment with Restylane® KYSSE™ in the lips was well tolerated.
Even more kissable lips
What the study showed, in short, was that a lip injection with Restylane® KYSSE™ can give you sensuous lips that both look and feel natural. And that most partners find even more kissable.
Remember! Always consult a qualified healthcare practitioner that has received the appropriate training. To find a qualified practitioner in your area, please use the Restylane Clinic Finder.
Did you know?
Restylane® KYSSE™ is based on hyaluronic acid. Hyaluronic acid is a substance that occurs naturally in our bodies and that can bind huge amounts of water. Thereby, hyaluronic acid keeps our body tissues soft, hydrated and flexible.
References:
Nikolis A., Bertucci V., Solish N.; Post-marketing study to evaluate lip enhancement, naturalness and both partner and subject satisfaction after treatment with HARK; Poster presented at IMCAS, France, Feb 2020.