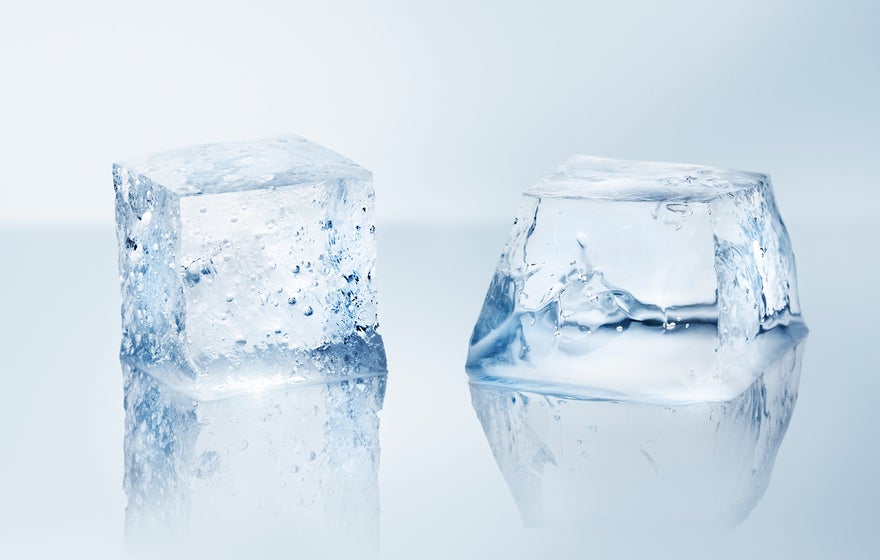 Filler treatments have become increasingly common in the last decade. Today, fillers are used to treat many different things and not only wrinkles, as was the case in the very beginning. The wide use of fillers raises many questions, for beginners as well as for those who are more knowledgeable. Here you will find answers to common questions such as how much lip filler you need, if a chin filler can migrate, what a jawline filler really is and much more.
How much

lip filler

do I need?
How much lip filler we may need varies depending on what kind of result we desire. To get an approximate idea, we can look at lip filler packages. 
For example, the lip filler Restylane® KYSSE™ comes in 1 mL packages.1 This gives us a good indication of a typical volume for a lip filler treatment.
If we want to make smaller tweaks to our lips, for example to make the two halves of the lips more even in size, create a better balance between the upper and lower lip, or create more definition to our lips, we may need less lip filler volume than 1 mL. 
If we want to go from very thin lips to full, voluptuous lips, we may need a bit of patience. If too much lip filler is injected at the same time, some of the lip filler might migrate into surrounding tissues. A better idea could be to increase the lip volume step by step by having two or more lip filler treatments some months apart. A qualified healthcare practitioner will know how to create the lips we desire without unwanted results. 
How long does an

under-eye filler

last?
Under-eye fillers are used when there is lack of volume under the eyes, that is, to treat hollowed, sunken or tired eyes and dark circles under the eyes. 
We are all individuals and it's difficult to answer exactly how long an under-eye filler lasts for each one of us. However, when we look at clinical studies, we can get a general idea.
For example, the under-eye filler Restylane® EYELIGHT™ has been evaluated in a clinical study. 6 months after the treatment, 88.6% of the participants in the study still saw an improvement in the appearance of looking tired.2 This gives us an idea of how long an under-eye filler can last.
The under-eye area is delicate and there are several reasons why we can have dark under-eye circles and a tired look. Besides lack of volume, it can also be due to hyperpigmentation, superficial veins, or puffy eyes. A qualified healthcare practitioner can assess the area and will know whether an under-eye filler will provide the best result in our particular case. 
What is a

jawline filler

?
Fillers are seldom developed for one area only. A jawline filler is simply an appropriate filler to use when treating that area of the face. 
This is one of many reasons you should always consult a qualified healthcare practitioner who knows anatomy and how fillers behave in different areas of the face. 
Can a

chin filler

migrate?
Filler migration is the term used when a filler doesn't stay where it's injected but spreads to surrounding areas of the face. For a chin filler that could mean that the chin successively loses its shape after the treatment. 
Filler migration is a potential side effect from all fillers, not just from a chin filler (again, the term chin filler is used here for an appropriate filler used in the chin).
For any kind of filler treatment, it's always important to consult a qualified healthcare practitioner. This is the best way to prevent undesirable results, such as a migrating chin filler.
We all have different anatomy and different needs so any kind of treatment must be individualized. In general, however, this is how to prevent chin filler migration:
When we want to create structure, such as a more prominent chin, a firm filler is often preferred. A firm filler does not integrate so much into the tissues, but "stays in place".3 This is exactly what we want from a chin filler. 
What is the best

cheek filler

?
A filler can be used in the cheek area for different things. A cheek filler can provide soft volume to our face. A cheek filler can also be used to give a slight lift and structure at the cheekbones or to reduce the appearance of wrinkles.
In other words, there's no such thing as the one and perfect cheek filler. What kind of filler is used depends on the result we desire. A cheek filler can therefore be any kind of filler deemed appropriate to treat the cheeks in each individual case.
For soft volume, a softer and more flexible cheek filler is usually preferred. An example of a soft filler that can be used to create youthful volume in the cheeks is Restylane® VOLYME™.4-6 For lift and structure, a firmer cheek filler is usually preferred. 
For wrinkles, different fillers can be used depending on if the winkles are fine, moderate or deep. An example of a filler for lines and moderate wrinkles is Restylane® REFYNE™.7,8
How can I make sure a

filler

treatment will look natural?
Some people may look noticeably different after having filler treatments. This doesn't mean we will look exactly like them if we have a filler treatment ourselves. They have probably asked for that kind of look.
Many filler treatments can look so natural that we don't even notice that the person has had anything done at all. Perhaps we only notice that the person looks great or refreshed.
The best way to get a natural-looking result is to consult qualified healthcare practitioners. They know which filler is optimal in each case and can individualize the treatment to each one of us.
It's a common misconception that treatment results from fillers don't look natural. Read more about it and about other misconceptions here.
References
1.     Restylane Kysse IFU, EU
2.     A. Nikolis et al. A Randomized, Crossover-Controlled Evaluator-Blinded Trial Evaluating Cannula- Vs Needle-Assisted Hyaluronic Acid Injections for Infraorbital Deformities. ASJ 7-2021
3.     Öhrlund A. Poster presented at AMWC 2019.
4.  Nikolis A, et al. Aesthet Surg J. 2020; 26:S10–S17; 
5.  Kestemont P, et al. J Drugs Dermatol 2012; 11(1 Suppl): S9–S16; 
6.  Talarico S, et al. Dermatol Surg 2015; 41:361–1369.
7.  Lundgren B et al. J Drugs Dermatol. 2018;17:982–986
8.  Data on file (MA-43049)