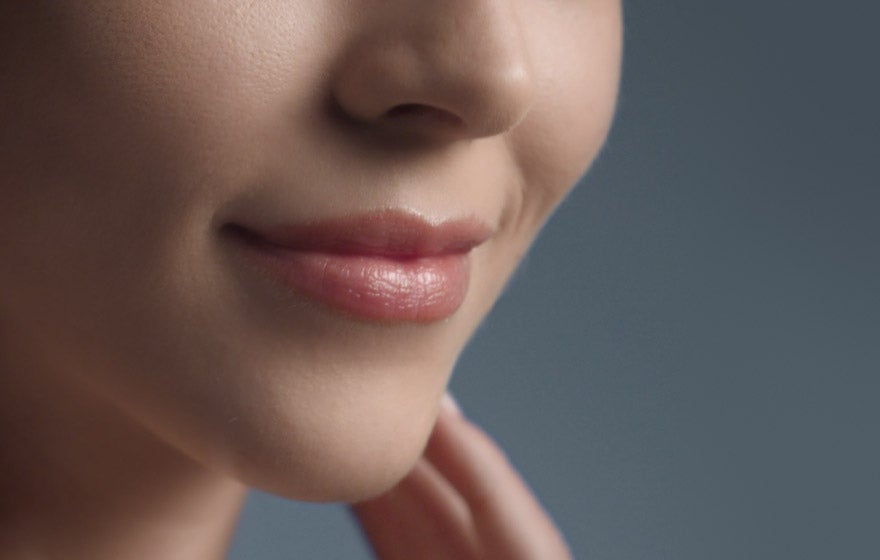 Cheek fillers are not just for young women who want to enhance their looks. For women who have reached their middle age, cheek fillers can be used to improve flat cheeks or saggy cheeks that have lost some of their youthful volume, and to restore facial contours. Very small amounts, just 1-2 mL, go a long way when it comes to freshen up your appearance, while staying true to your individual looks. Here is how.
When people think about cheek fillers, they usually think about young women who have enhanced their looks by adding extra volume to their cheeks – and very often also to their lips. However, there are lots of other women who have had their cheeks treated with cheek fillers. We just don't see it because it looks so natural.
Flat cheeks and saggy cheeks are typical signs of aging
Most of us don't really mind becoming older and wiser, but some of the signs of aging can be a bit annoying. Signs of aging can be very pronounced in our face. A typical change that come with age is volume loss in the face. This is due to changes in several tissues. Facial fat decreases and fat pads descend somewhat toward the jawline. Volume loss is also caused by bone resorption and remodeling. Also, the skin can become a bit thinner with age.
All of these changes can lead to some typical signs of an aging face, such as flat cheeks or saggy cheeks and a general volume loss.
Flat cheeks, saggy cheeks and volume loss changes the facial shape
The changes that come with age change the shape of the face. A young woman's facial shape is often likened to a heart, or a downward pointing triangle, because there is more volume higher up, in the cheeks. With time, the "triangle of youth" becomes inverted, when we lose volume in the cheeks and more volume ends up at the lower part of our face, with flat cheeks, saggy cheeks, and undefined facial features as a result.
Small amounts of cheek fillers go a long way to restore the facial shape
It might sound sad with the changes that come with age. However, these changes can be treated fairly effortlessly to restore a more youthful look and facial harmony. Small amounts of cheek fillers can be used to lift saggy cheeks or restore volume to flat cheeks. Cheek fillers can also be used to restore youthful contours in the cheek area.
All of this can be performed without distorting your appearance or make it look like you have had anything done. Usually, fairly small volumes of cheek fillers are used. Just 1-2 mL, expertly administered by a skilled healthcare practitioner, can make a significant difference, while still giving you a natural result. No one will notice that you have had a treatment with cheek fillers, except for maybe close family members.
Improve facial symmetry with cheek fillers
Apart from adding volume to flat cheeks or lift saggy cheeks, cheek fillers can be used improve symmetry in the cheek area. No one of us is perfectly symmetrical. Facial asymmetry is normal and often quite visible in people's faces. However, if asymmetry is something that troubles you, it can be treated with fillers.
Skilled healthcare practitioners always make a facial assessment before the treatment where they take facial symmetry into account. You can also discuss asymmetries with the healthcare practitioner before the treatment and explain what results you would like.
Different cheek fillers for different applications
Almost all fillers today contain hyaluronic acid. Hyaluronic acid is a natural substance in our body that binds a lot of water and keeps our body tissues hydrated. Natural hyaluronic acid in the body forms and degrades in just a day or two. The hyaluronic acid that is used in fillers have been stabilized, to make it last longer, for several months and up to a year or two.
The manufacturers of hyaluronic acid gels for cheek fillers and other types of fillers have developed gels with different properties. Some gels are quite firm, whereas other gels are softer and more flexible.
If you want to lift saggy cheeks or create more definition to flat cheeks, a somewhat firmer hyaluronic acid gel might be a good choice. If you want to add soft volume, a softer and more flexible gel could be preferrable. The right choice of gel also depends on if you have thick or thin tissue coverage or if the area where the filler gel is very dynamic or not. Your healthcare practitioner will know what type of filler to use in your specific case.
Three cheeks fillers in the Restylane® collection of dermal fillers
The Restylane brand is one of the biggest dermal filler brands and it has the world's most diverse range of fillers.1,2 It contains three fillers that are suitable to use for treating the cheek area:
Restylane® Lyft™ is the firmest filler in the collection and can provide lift and structure to your cheeks.3-7
Restylane® Defyne™ is a more flexible filler that is suitable for creating soft contours and definition to your cheeks.8-10
Restylane® Volyme™ is a soft and flexible filler that creates natural-looking volume in your cheeks.8-10
As you can see, fillers can have a range of different properties for different applications. The purpose is to provide healthcare practitioners with the right tools to create natural-looking results for each individual.
Consult a qualified healthcare practitioner if you are considering cheek fillers
If you are considering a treatment with cheek fillers to treat saggy cheeks or to restore more youthful facial contours, the first step is to consult a qualified healthcare practitioner.
A qualified healthcare practitioner will know what type of treatment that will give you the desired results. He or she will also know what type of filler to use. There are different ways to treat flat cheeks or saggy cheeks and different ways to create contours and volume in the right places.
Explain what you want
All aesthetic treatments start with a consultation with the healthcare practitioner. During the consultation, you will have plenty of time to explain what type of treatment results you want, and also what you don't want. Prepare before the treatment and think through all the questions you may have. The healthcare practitioner will listen to all your concerns and will tailor the treatment to you.
References
Data on file (MA-33939).
Öhrlund A. Poster presented at AMWC 2019.
Data on file (MA-43049).
Kablik J et al. Dermatol Surg 2009;35(s1):302–312.
Data on file (MA-33947).
Andriopoulos B et al. Poster presented at AMWC 2019.
Edwartz C et al. Poster presented at IMCAS 2020
Segura S et al. J Drugs Dermatol 2012;11(1 Suppl:s5–8).
Tezel A and Fredrickson GH. J Cosmet Laser Ther 2008;10:35–42.
Data on File (MA-33947).