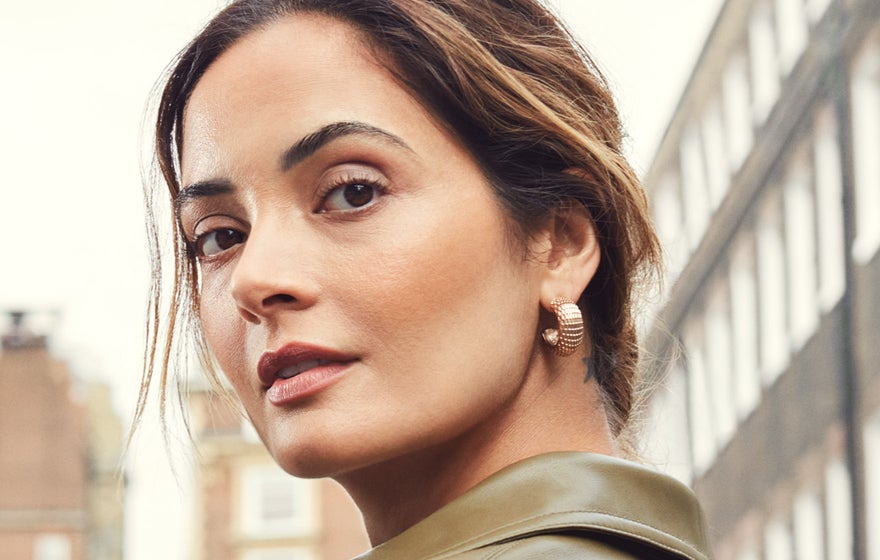 There are many types of nose jobs that can be performed today without any surgery at all. In many cases, filler treatments can be used to change the shape of the nose and to improve the proportions of the face. Many people are afraid that their nose will look bigger if they have a nose job. It can in fact be the opposite. When indentations and asymmetries are corrected the nose can actually look smaller.
Different types of nose jobs that can be done with a filler
Nose jobs aren't about "filling" the nose. The aim of a nose job is to place very small amounts of filler at strategic places. For example, you can give the nose ridge a different look with just a few small tweaks. Many people are troubled by indentations along the nose ridge and at the top of the nose ridge. Such indentations can easily be treated with a filler for a straighter nose seen in profile.
There are also many consumers who are troubled by the shape of the tip of their nose. If you want your nose tip to point a little bit more upwards, it is good to know that a nose tip lift is something that can be performed fairly effortlessly with a tiny amount of filler. Others don't want an upward tilted nose and a nose filler can be used to change the profile to a straighter nose. In other words, there are many different types of nose jobs. Actually, a nose job should be customized to each person seeking treatment.
Can nose jobs with fillers correct a misshapen nose?
Yes. Among all the types of nose jobs that can be done, fillers can be used to correct a misshapen nose. A misshapen nose can be the result of an injury or surgery, that has led to irregularities or asymmetries in the shape of the nose. Irregularities or asymmetries can also be something we are born with. This doesn't mean we have to resort to surgery if we want to correct the shape of our nose. A nose job with fillers can often be used instead.
Many people believe they have a misshapen nose when it is actually about personal taste. Their nose doesn't have the shape they want. In fact, nose jobs are to a high extent about personal taste. Whereas some people seek nose jobs to straighten their nose seen in profile, others want a different shape. No matter your taste, the shape of your nose can be changed to your liking by targeted placement of small amounts of filler.
Will my nose look bigger after a nose job?
When indentations and asymmetries, that can lead to uneven shapes and shadows, are straightened out, the result is often a nose that looks smaller. Most types of nose jobs with fillers are not about volumizing the nose or making it bigger. If you do want a bigger nose, perhaps to improve the balance or your face, nose jobs with fillers can of course be used for that purpose. In general, the most common types of nose jobs are about adjusting details, precision work, and fine-tuning.
What if the filler floats out so my nose looks blobby?
There are filler gels with different properties. For example, fillers for lips should be soft and flexible, but not too soft, because you want the filler to retain a plump shape. Fillers for nose jobs should be firm, so that they stay in place, don't integrate with the surrounding tissues and keep their shape over time.
This is why you should always consult a qualified healthcare practitioner if you are considering a nose job. A qualified healthcare practitioner will know what type of filler to use for nose jobs. He or she will also have training and experience and the artistic touch to help you get the shape you want.
Where can I have a nose job?
Make sure to contact a clinic that is specialized in filler treatments and that have experience in nose jobs. Your healthcare practitioner should be qualified for the treatment you want performed. Also make sure they use fillers of high quality. High-quality filler brands are supported by strong clinical evidence and have preferably been used for a long time for many patients.
What does a nose job treatment entail?
Before the treatment you should have a thorough consultation with your healthcare practitioner. During the consultation, make sure to explain exactly what results you want regarding your nose job. You can also show images of noses that have the shape you are looking for. Your healthcare practitioner will explain to you what can be done in your case, how he or she will customize the treatment to get the best possible results and how the procedure will be done.
Your healthcare practitioner will also inform you about possible side effects of nose jobs. The most common side effects from filler treatments are swelling and redness at the treatment site, as well as bruising and tenderness. These side effects, if they occur, usually disappear within a week or two. Your healthcare practitioner will also ask you about your medical history before your nose job.
Filler treatments usually take 15-45 minutes, depending on which area that will be treated. Most fillers today contain lidocaine, a local anesthetic, that takes away most of the pain during your nose job.
What fillers are suitable for nose jobs?
A filler that is an excellent choice for nose jobs is Restylane® LYFT™, the firmest filler from the RESTYLANE® collection of dermal fillers. It is ideal for lifting and projection to create ultimate structure in areas where precision is needed. Restylane® LYFT™ provides lift but without volumizing.1-5
Restylane® LYFT™ has specific gel characteristics. The filler gel isn't just very firm; it also has a low integration into the surrounding tissues. This means that the filler won't spread out but will keep its shape over time. Your healthcare practitioner can therefore use it to design very precise results when performing different types of nose jobs.3,6
Ask your healthcare practitioner if Restylane® LYFT™ could be something for you.
References
Data on file (MA-43049)
Kablik J et al. Dermatol Surg 2009;35(s1):302–312
Data on file (MA-33947)
Andriopoulos B et al. Poster presented at AMWC 2019