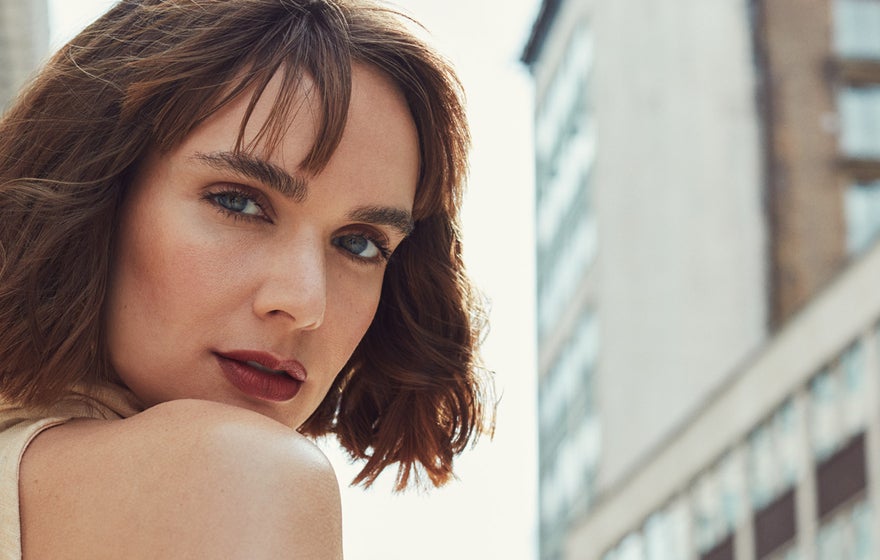 You might have heard, it's our 25th birthday! What a bright time it's been. We're celebrating by reflecting on how we've guided change in the industry since 1996. Why don't you join us on the journey?
Let's start by looking at a timeline of some of our brightest moments.
25 years of innovation
1996 — RESTYLANE®, the world's original non-animal hyaluronic acid (HA) filler, launches in Europe.
2003 — FDA approves RESTYLANE® as the first non-animal hyaluronic acid filler. Excited US clinicians quickly embrace it.
2008 — The CFDA, China's drug regulator, approves RESTYLANE® as the first HA product approved for aesthetic use in China.
2011 — Optimal Balance Technology™ gels are introduced to complement existing NASHA® gels, creating one of the world's most diverse range of fillers.1,2,3
2013 — Restylane® SKINBOOSTERS™ is launched, a completely new treatment that boosts skin quality and moisture levels using microdroplets of HA.
2014 — The Restylane® SKINBOOSTERS™ SmartClick delivery system wins a coveted Red Dot design award.
2018 — The FDA approves Restylane® LYFT™, the first HA product for hands
2021 — RESTYLANE® celebrates its 25th birthday and 50 millionth treatment delivered worldwide. We are dedicated to continued innovation.4
Proven safety record with more than 160 clinical publications reporting data from >10,000 patients. 5
Restylane® EYELIGHT™ is launched, allowing HCPs to take control of under-eye hollows and master tear trough treatments.
Galderma's augmented reality FaceApp allows patients to visualise the effects of RESTYLANE® prior to treatment.
What a difference a quarter-century makes.
When we launched RESTYLANE®, the original stabilized non-animal hyaluronic acid filler, we quietly hoped it would help revolutionize aesthetic procedures.
Today, minimally invasive, quality injectables have become the treatment of choice in clinics from country to country, continent to continent. Our products empower aesthetic professionals who, in turn, help make their patients happy. Clinicians who had previously relied on bovine collagen or surgery to create definition in facial features now had a new option with injectables.
And in the last 25 years, 50 million+ treatments4 have been administered in extraordinary democratization of aesthetic treatments. RESTYLANE® gives people the opportunity to improve their look their way.4
There's light ahead
The future promises to be just as dazzling, if not more! With the help of RESTYLANE®, one of the world's most diverse range of fillers1,2,3 and beyond, millions more have additional choices to express their own inner light.
Our treatments are tailored to support everyone's individual needs, so you'll never have to lose your unique beauty or your own glow. Thanks to our pioneering spirit, sustained research, and dedication to innovation, these targeted injections can help deliver individualized, natural results.
So, if you want to make improvements while remaining 'you', RESTYLANE® could well be what you're looking for. Beauty has many faces, and yours is one of them. Individuality is always on-trend.
Whether you're looking for lift, fill or volume, your RESTYLANE® treatment can help support your unique aesthetic. Let the true you shine through!
If you'd be keen to read more about our history of innovation, as well as clues about continued development, go to our website for many more articles about aesthetics.
REFERENCES
Data on file (MA-33939).
Öhrlund A. Poster presented at AMWC 2019.
Galderma's acquisition of Q-Med incorporated the two broad gel technologies in the same company, Dermatology Times, Jan 5 2011.
MA-39680.
MA-48087.